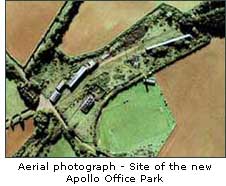 Apollo Developments Ltd are a UK-based company that specialise in transforming disused, brownfield sites into modern commercial property developments.

We are currently engaged in developing the 6.5-acre former site of the North Oxfordshire Ironstone Company's headquarters and railway locomotive yards at Wroxton, nr Banbury into a limited number of modern, small-business office units which are designed to be visually sympathetic with their idyllic countryside location.

These units, ranging in size from 1,000 sq.ft to 2,500 sq.ft, will be available for sale off-plan very shortly through our exclusive sales partners, Berry Morris of Banbury.

This exciting and innovative project is due for completion Spring 2006.

To download a copy of the brochure, click here.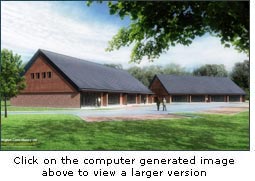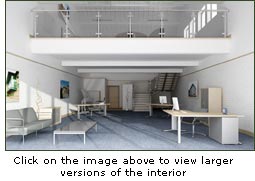 For further details, please contact:
Apollo Developments Ltd
Millgate Barn
Radclive
Bucks
MK18 4AB
U.K.
EMail: enquiries@apollodevelopments.com

Our latest project - Apollo Office Court, nr. Buckingham - is a highly innovative and contemporary office campus design consisting of twenty small office units built around a central courtyard and including communal kitchen and meeting room facilities. This project is due for completion Autumn 2007.
Full details can be found at: http://www.apolloofficepark.co.uk/apollo3/index.htm