Funding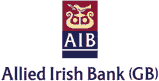 Apollo Developments have negotiated a funding partnership arrangement with Allied Irish Bank (GB).

This funding partnership is designed to introduce prospective clients to a local bank who can assist them with their funding arrangements for purchasing office units at the Apollo Office Park.
Allied Irish Bank are able to offer attractive and competitive commercial mortgage terms to bona fide business' and, being fully conversant with the Apollo Office Park project in all its aspects, are able to offer a streamlined and cost-effective service to prospective purchasers.
Allied Irish Bank have been voted "Britain's Best Business Bank" since 1994 by the Forum of Private Business.



For full details of AIB's attractive funding packages, please contact:
Sarah Currie
Business Manager
Allied Irish Bank (GB)
1 Waterside Way
Northampton
NN4 7DX.
Tel: 01604 621073
Fax: 01604 231582
Email: sarah.m.currie@aib.ie
Website : www.aibgb.co.uk